Digitalroars: About Us!
Welcome To DigitalRoars 🙂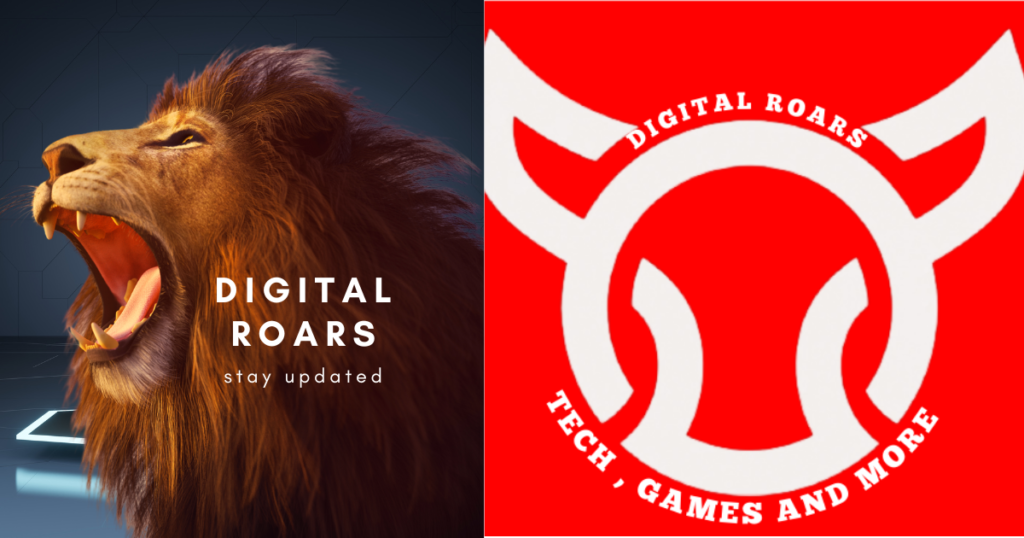 About Us – DigitalRoars
Welcome to DigitalRoars, your one-stop destination for the latest insights, updates, and stories in the world of technology, gaming, sports, and more. We're passionate about all things digital and strive to keep you informed and entertained every step of the way.
Our Mission At DigitalRoars, our mission is clear: to deliver high-quality, engaging content that caters to the diverse interests of our readers. Whether you're a tech enthusiast, a hardcore gamer, a sports fanatic, or simply someone who craves knowledge about the digital realm, we've got you covered.
What We Offer
Tech Unveiled: Stay ahead of the curve with our in-depth tech articles. From the latest gadgets and innovations to comprehensive product reviews, we aim to empower you with knowledge that matters.

Gaming Galore: Dive into the world of gaming with us. We bring you gaming news, reviews, tips, and captivating stories that will fuel your gaming passion.

Sports Spectacle: For sports aficionados, we offer a front-row seat to the world of sports. Get the latest updates, match analyses, and insights into your favorite teams and athletes.

And Beyond: But that's not all! At DigitalRoars, we believe in the power of variety. Expect articles that touch on a wide range of topics, from entertainment and lifestyle to emerging trends and beyond.
Why Choose DigitalRoars?
Expertise: Our team of writers and experts are avid enthusiasts in their respective fields, ensuring you get accurate, well-researched content.

Passion: We're just as passionate about these topics as you are. Our love for technology, gaming, sports, and more drives us to deliver content that resonates with you.

Diversity: Our content caters to a diverse audience with varied interests. No matter your passion, you'll find something exciting here.

Engagement: We value our community. Feel free to share your thoughts, insights, and ideas with us through comments and social media.
Join Us Today DigitalRoars is more than just a website; it's a community of like-minded individuals who share a thirst for knowledge and a love for all things digital. Join us on this exciting journey of discovery and stay tuned for the latest updates and stories that will make you roar with excitement.
Thank you for choosing DigitalRoars as your digital companion. Together, we'll continue to explore the ever-evolving world of technology, gaming, sports, and beyond.
Contact us : https://digitalroars.com/contact-us/