Final Fantasy 7 Rebirth Release Date Revealed: Here's What You Need to Know!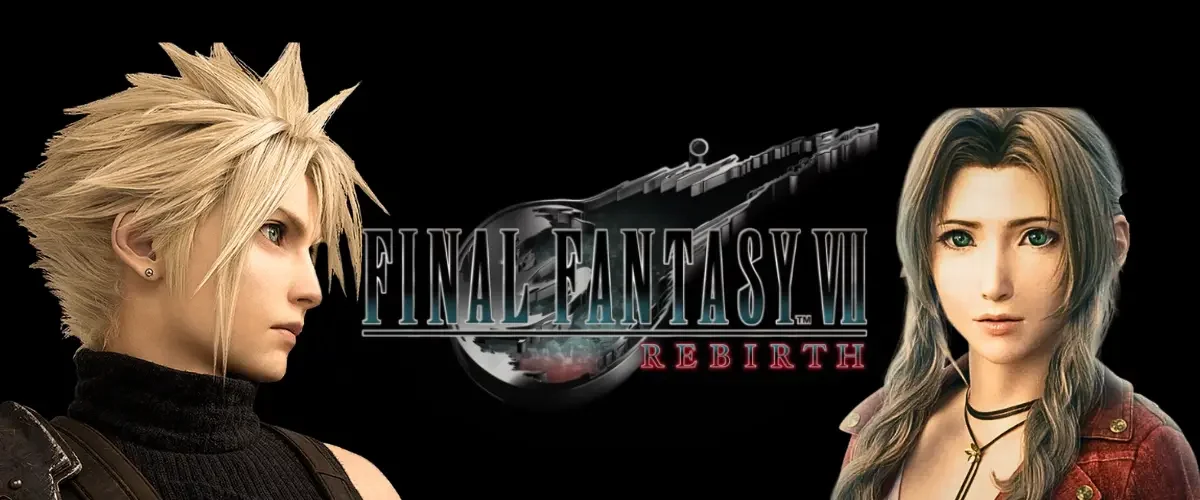 The gaming world is buzzing with excitement as we approach the highly anticipated release of "Final Fantasy 7 Rebirth," 
The Final Fantasy 7 Rebirth Release date is on February 29, 2024, exclusively for PlayStation 5 (Pre-Booking Started).
This epic continuation of the beloved "Final Fantasy 7 Remake" from 2020 promises to be a journey like no other, offering players nearly 100 hours of adventure and exploration. In this article, we'll delve into the details surrounding this upcoming blockbuster, highlighting the new features, characters, and what makes it one of the most anticipated games of the year.
Additionally, the recent release date announcement trailer has sent shockwaves of anticipation through the gaming community. Fans, who have eagerly awaited news on the game's launch, are now buzzing with excitement as they count down the days to February 29, 2024.
This new trailer has provided a tantalizing glimpse into the stunning graphics, compelling storyline, and thrilling gameplay that "Final Fantasy 7 Rebirth" has in store. It's safe to say that the countdown to the release date has never felt more electric, and gamers worldwide can hardly contain their excitement for what promises to be an epic gaming experience.
Final Fantasy VII Rebirth picks up right where its predecessor left off, immersing players in a captivating story that has kept fans on the edge of their seats. Directed by the talented Naoki Hamaguchi, this game promises to be an unforgettable experience for both long-time fans and newcomers to the series.
Final Fantasy 7 Rebirth: Open Beta Excitement
The excitement is building as the open beta for "Final Fantasy 7 Rebirth" is set to begin later this month. Square Enix is hard at work, fine-tuning the game to deliver a seamless and immersive experience. This beta will give players a taste of what's to come and allow them to provide valuable feedback to help shape the final product.
Final Fantasy 7 Rebirth" is not just a continuation; it's an expansion of the beloved world of Midgar. Square Enix is pulling out all the stops with new characters, breathtaking locations, and thrilling combat. Players will have the chance to embark on a quest to find Sephiroth, uncovering mysteries and challenges along the way
Mini Games and High-Quality Graphics : FF7 Rebirth
In addition to the main storyline, "Final Fantasy 7 Rebirth" will feature a variety of engaging mini-games to keep players entertained. And for those who appreciate top-notch visuals, the game will offer high-quality resolution that truly brings this fantastical world to life.
Exploring Beyond Midgar
One of the most exciting aspects of "Final Fantasy 7 Rebirth" is the promise of a more expansive world. Players will begin their journey outside of Midgar and will be able to explore scalable environments with the help of iconic Chocobos. There's even speculation about the return of Chocobo breeding and the ability to traverse the world with different Chocobo companions.
Conclusion
"Final Fantasy VII Rebirth" is shaping up to be a gaming experience like no other, with its release on February 29, 2024, marking a significant moment in the world of gaming. The open beta is just around the corner, and fans can't wait to immerse themselves in nearly 100 hours of adventure and exploration in this epic continuation of the classic "Final Fantasy 7" saga.
Get ready to join the quest, reunite with beloved characters, and embark on a journey that will undoubtedly leave a lasting impact in the world of gaming.
Comment down your thoughts below.
Preorder : Go to Pre order Website
You may also like: GTA 6 Leaks Unveiled: Everything You Need to Know About the Game's Features and Release Date