Best Way to Learn Prompt Engineering: A Guide for Beginners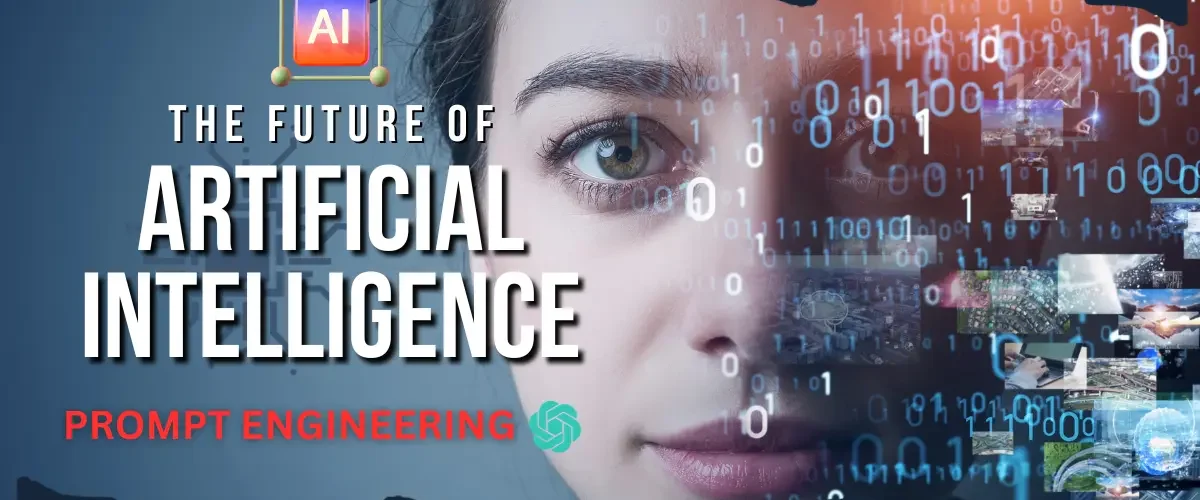 What is Prompt Engineering? 
Before going deep into the topic: Best way to learn prompt engineering lets first know what is prompt engineering, here is a simple explanation for you.
Imagine you have a super smart robot that can understand and do lots of things. However, this robot doesn't know exactly what you want unless you tell it in the right way. That's where prompt engineering comes in.
Prompt engineering is like teaching your robot how to understand your commands better. It's about finding the best words and phrases to use when you want the robot to do something. Just like when you talk to your friends, you use words to explain what you want, you have to do the same thing with the robot. You need to be clear and specific so the robot knows exactly what to do.
For example, if you want the robot to draw a picture of a cat, you might need to tell it, "Draw a cute picture of a smiling cat with big blue eyes." If you just say, "Draw a cat," the robot might not know what kind of cat you want.
So, prompt engineering is all about learning how to talk to your robot or Ai models in the best way possible so it can help you with whatever you need. It's like being a language expert for robots or Ai models!
In today's high-tech world, there's something called "prompt engineering" that's really important. It's not just a guess – even the big boss of a famous tech company in China, Baidu, believes it's going to be super important. So, let's explore the best way to learn prompt engineering and how you can master it.
The Best Way to Learn Prompt Engineering.
The best way to learn prompt engineering is by utilizing large language models (LLMs) like ChatGPT or Bard. These LLMs have been trained on extensive collections of text and code, enabling them to perform various tasks, such as generating text, translating languages, crafting creative content, and providing informative answers to questions.
To become proficient in prompt engineering, you must grasp the art of crafting prompts that guide the LLM to produce the desired results. This entails understanding both the capabilities and limitations of the LLM and having a clear understanding of the specific task you want it to accomplish.
Here are some valuable tips for learning prompt engineering:
Start Simple: Star experimenting with LLM models like chat gpt. Begin with straightforward tasks. Avoid diving into complex tasks right away. Instead, initiate your journey by asking the LLM to generate simple text, like a sentence or a short paragraph. Once you've gained confidence in writing prompts for basic tasks, you can gradually progress to more intricate assignments.

Use Examples: When unsure about how to formulate a prompt for a specific task, consider using examples as a reference. For instance, if you want the LLM to create a poem, you could provide it with a few examples of poems that you admire. This will give the LLM a better idea of what you're looking for.

Experiment: Don't hesitate to experiment with different prompts. Learning is an iterative process, and the best way to gain expertise is by trying out various approaches and observing the outcomes.

Seek Feedback: After generating output with the LLM, it's beneficial to seek feedback from others. Feedback helps you identify areas where your prompts can be enhanced and refined.
To become proficient in prompt engineering, you must grasp the art of crafting prompts that guide the LLM to produce the desired results. This entails understanding both the capabilities and limitations of the LLM and having a clear understanding of the specific task you want it to accomplish
Courses and Tutorials for Learning Prompt Engineering: You can find numerous online courses and tutorials designed to teach you the fundamentals of prompt engineering.
Libraries and Tools for Prompt Engineering: Additionally, there exists a variety of libraries and tools that assist you in crafting and organizing prompts effectively.
This is just the beginning of your journey to becoming a master in prompt engineering. As you continue to explore and refine your skills, you'll eventually need to delve into more advanced techniques. These advanced skills may include mastering the intricacies of fine-tuning language models, developing custom datasets, optimizing prompt design for specific tasks, and even exploring the ethical considerations of prompt engineering. 
The path to mastery is an exciting and ever-evolving one, filled with opportunities to push the boundaries of what you can achieve with large language models..
Here is a list of some (roadmap) skills needed for advanced prompt engineering:
Natural language processing (NLP)
Programming (Python is preferred)
Understanding of large language models (LLMs)
Creativity and problem-solving skills
Communication skills
Here are some additional tips to enhance your journey in learning prompt engineering: best way to learn prompt engineering
Stay Informed through Research: Stay updated with the latest trends and advancements in prompt engineering by reading research papers and blog posts. This will keep you informed about the evolving techniques and strategies.

Engage in Workshops and Conferences: Consider participating in workshops and conferences dedicated to prompt engineering. These events offer valuable opportunities to learn from experts and connect with fellow enthusiasts, fostering a rich learning experience.

Contribute to Open Source Projects: Get hands-on experience by contributing to open source projects related to prompt engineering. This practical involvement not only deepens your understanding but also allows you to give back to the community and make a meaningful impact.

Build a Portfolio: Create a portfolio of your work in prompt engineering. This can include projects, code samples, or documentation of your learning journey. A portfolio showcases your skills and can be invaluable when seeking opportunities or collaborations.

Collaborate and Network: Engage in discussions, forums, or online communities focused on prompt engineering. Collaborating with others, sharing ideas, and seeking advice can accelerate your learning and open doors to valuable connections.

Experiment and Iterate: Keep experimenting with different prompts and tasks. Learning often involves trial and error, and each attempt brings you closer to refining your prompt engineering skills.
Remember that prompt engineering is an evolving field, and the more you immerse yourself in it, the more you'll grow.
Job Opportunities
Many companies are looking for people who are good at prompt engineering. They want folks who can talk to computers and make them do amazing things. These jobs usually need you to be good at working with others, solving problems, and paying attention to details.
If you know about computer services like Azure OpenAI and have a degree in computer science, that's a big plus!
In a nutshell, prompt engineering is about teaching computers to understand us better. It's an exciting field with lots of opportunities, and by learning the basics, practicing, and keeping up with the latest tech, you can become a pro prompt engineer and have a fantastic career!