Roblox music codes 2023 (*Working*) October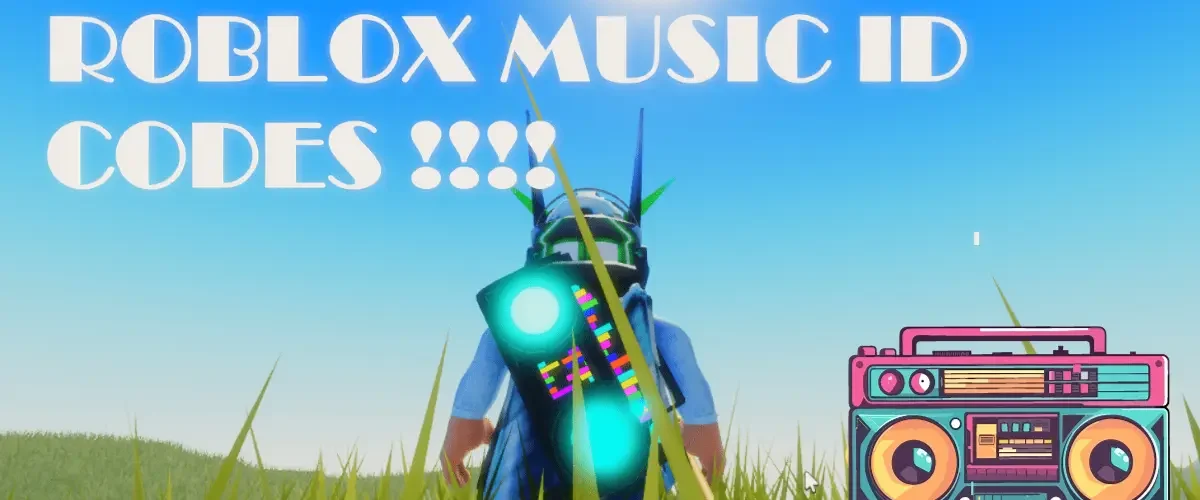 To use Roblox music codes 2023, you will need to have a Boombox. A Boombox is a virtual item that can be purchased in the Roblox Catalog. Once you have a Boombox, you can equip it and enter the music ID of the song you want to play.
.So, hit play, discover new sounds, and let the rhythm take you on a captivating ride through the world of music. Enjoy the auditory adventure!
Roblox is a popular online gaming platform where users can create, play, and socialize in a virtual world. It is one of the most popular gaming platforms in the world, with over 200 million monthly active users.
Roblox music IDs are codes that can be used to play specific songs in Roblox. These codes can be used in a variety of Roblox experiences, such as Boombox games, social spaces, and roleplay games.
These Boombox songs are popular with Roblox players of all ages and can be enjoyed in a variety of Roblox experiences. This list includes Rap, Phonk, Sigma, Indian, Troll, Sound Boosted , Loud and many more 
To use these music codes, simply equip your Boombox Copy – Paste the code of the song you want to play. 
Enjoy listening to your favorite songs while playing Roblox!
Roblox Music codes 2023 October (Working)
| Song Title | Song ID |
| --- | --- |
| Gangster Paradise | 6070263388 |
| Boys | 1838631631 |
| G19 (loud) | 6813220211 |
| Life goes | 7608899217 |
| UK drill | 8208582752 |
| Rain | 6893776529 |
| Stay | 9062549544 |
| Raining Tacos | 142376088 |
| All I Want | 7023680426 |
| This Is My Kingdom | 7148886604 |
| Go Twice | 1837339695 |
| Gangnam Style | 2574264456 |
| Say So | 1840036018 |
| Bangbros | 140717433 |
| Isn't It Lovely | 7734793940 |
| Get Hyper | 138855854 |
| Trumpets | 146237847 |
| Deja Vu | 1837021402 |
| Wooden Bear | 1844397736 |
| Tokyo Drift | 1837015626 |
| Christmas Fantasy | 1841343148 |
| Angel | 1841636346 |
| Big Not Blues | 1840821490 |
| Hurt | 1835383046 |
| Sorryaboutdatt | 7405233417 |
| We Wish You a Merry Christmas | 1846820957 |
| Christmas Bells | 1845179219 |
| Snow Snow Snow | 1839946414 |
| Scou14 | 6959548175 |
| Shakira | 9042078272 |
| THEY Don't Care | 9043910756 |
| Carmelo | 6765683083 |
| Tonight | 1841374783 |
| Picante | 9045374212 |
| Dangerous | 9043918359 |
| On Fleek | 1840040640 |
| Pamper | 6917155909 |
| Lost | 7006487793 |
| Sunset Fever | 1843382567 |
| Bensley Vex | 7023635858 |
Here's the additional list Roblox music codes or song ids – Tested and Working
| Song Title | Song ID |
| --- | --- |
| Ayesha Erotica Party Bitch | 6689498326 |
| Axxturel – Infernal Brothers | 6706336813 |
| Enfant Terrible | 1847273468 |
| Foreign Song | 6685433021 |
| Foreign Song (Duplicate) | 6841685130 |
| Ghostemane – Flesh | 6688246112 |
| Gxthiee – Jvdgement Dvy | 6781856135 |
| HateSonny | 6805032026 |
| Juice Wrld – Legends | 6845637094 |
| Kempachii – Met Her On The Internet | 6708444383 |
| Luci4 – Body Partz | 6673004638 |
| Luci4 – Body Partz (Duplicate) | 6675266621 |
| My Money | 1846687233 |
| Necro Robbery '95 | 6680495507 |
| Playboi Carti | 6853070044 |
| Sadiszt Mata Todos | 6676732301 |
| Serbia Song Thing | 6685969226 |
| Spm | 6897686359 |
| Thai Audio | 6705612961 |
| Techna Hard Bass | 6742516704 |
| The Willy Song | 6707901601 |
| Trash Song | 6674053789 |
| WHITEYE$ ITS YA CORPSE | 6680801893 |
| Yvngchris – Dip | 6695430066 |
| You Ain't Hot Anymore | 1837006787 |
Disclaimer: The Roblox music codes 2023 provided here are for entertainment purposes only and are meant to enhance your gaming experience within the Roblox platform. These codes have been tested for functionality, but we do not guarantee their continued operation, as Roblox updates and changes its systems. It's essential to use these music codes responsibly and in accordance with Roblox's terms of service. We are not affiliated with Roblox Corporation or endorsed by them in any way. Use these codes at your discretion, and please be mindful of the community guidelines and rules while enjoying Roblox
More Songs will be updated soon >>>