iPhone 15: Stunning new features, bold colors, and long-lasting battery

iphone 15 series
Apple enthusiasts, get ready to be dazzled by the latest addition to the iPhone family – the iPhone 15 series. In this article, we'll delve into the exciting features of this new lineup, including its striking design, improved cameras, connectivity options, and more. Let's explore what makes the iPhone 15 series a game-changer.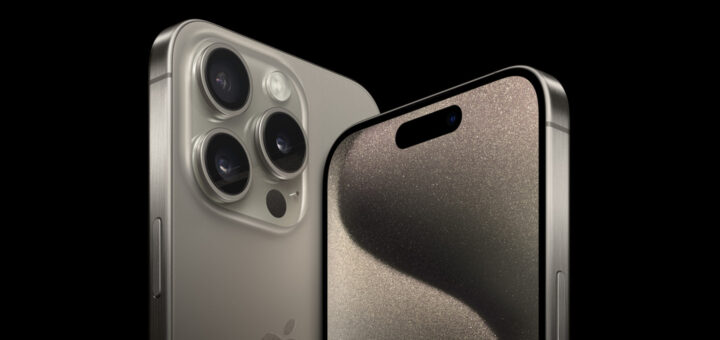 iphone 15 and 15 plus
The Apple iPhone 15 has undergone some significant improvements compared to its predecessor. One of the most noticeable changes is the introduction of the Dynamic Island cut-out, which accommodates the front-facing camera and Face ID. This feature was initially seen in last year's Pro models and now brings additional functionality with iOS 17.
Additionally, Apple has carried over the powerful A16 Bionic chip from last year's Pro models, ensuring that the new iPhone 15 and iPhone 15 Plus deliver exceptional performance.
When it comes to photography, there's a substantial hardware upgrade with the inclusion of a new 48MP lens. This represents a four-fold increase in resolution compared to the iPhone 14 and iPhone 14 Plus, promising even better photo and video quality. These enhancements make the iPhone 15 a compelling choice for those seeking cutting-edge technology and improved camera capabilities.
iphone 15 pro and pro max
The new Apple iPhone 15 Pro and Pro Max have introduced some exciting upgrades. First and foremost, they come with a sleek titanium frame, while also adding durability to the design.
Inside, these Pro models are powered by the cutting-edge A17 Pro chipset, featuring an advanced 3nm architecture. Despite delivering better performance and added features, Apple assures us that battery life remains consistent, with up to 29 hours of video playback.
Camera enthusiasts will be pleased to hear that both the iPhone 15 Pro and Pro Max now sport a 48MP primary lens, with the Pro models featuring a larger sensor than the regular iPhone 15 and 15 Plus. This upgrade promises improved low-light photography. Additionally, the ultra-wide-angle lens can now be used for detailed macro photography.
For those opting for the Pro Max models, there's an extra treat in the camera department – a periscope lens that provides an impressive 5x optical zoom, surpassing the 3x on the iPhone 15 Pro and 2x on the iPhone 15 and 15 Plus. These enhancements make the iPhone 15 Pro and Pro Max stand out as top-tier smartphones.
Pricing
| Model | Price (USD) |
| --- | --- |
| iPhone 15 | $799 |
| iPhone 15 Plus | $899 |
| iPhone 15 Pro | $999 |
| iPhone 15 Pro Max | $1,199 |
So, when it comes to the iPhone 15 and iPhone 15 Pro, there are some key differences you might want to know about.
First off, let's talk about the brain of these devices – the Bionic Chip. The iPhone 15 and iPhone 15 Plus are rocking the A16 Bionic chip, which you might recognize from the iPhone 14 Pro models. But if you're eyeing the Pro side of things, the iPhone 15 Pro and iPhone 15 Pro Max are stepping it up with the latest A17 Pro chipset. It's like upgrading your computer to a faster processor.
Now, let's talk materials. The iPhone 15 Pro is pretty special because it's the first Apple iPhone that's dipped into the world of aerospace-grade titanium. Yep, you heard that right. It's the same stuff they use in spacecraft for those cool missions to Mars. So, not only does it look sleek, but it's also got some serious space-age vibes going on.
Features / Updates 
USB-C Charging Port: The iPhone 15 series ditches the old charging port for a new USB-C type, a notable upgrade.

Diamond Island Cut-out: A dynamic island cut-out for the front camera and Face ID, carried over from the iPhone 14 Pro models, offers versatile functionality.

Camera Excellence: These new iPhones pack a 48MP camera for super-high-resolution photos, featuring 2x and 4x Telephoto lenses for incredible detail.

Durable Design: The iPhones sport color-infused glass and aluminum designs, with a front Ceramic Shield that's tougher than ever. They are also splash, water, and dust resistant.

Varied Sizes: Choose from a 6.1-inch display for iPhone 15 and iPhone 15 Pro, or a larger 6.7-inch screen for iPhone 15 Plus and iPhone 15 Pro Max.

Vibrant Colors: The iPhone 15 series comes in five lively colors, while the Pro series offers a titanium finish in four elegant shades.

Extended Battery Life: Enjoy extended battery life with up to 20 hours of video playback for iPhone 15 and up to 26 hours for iPhone 15 Plus.