TV buying guide : Things you need to know before buying a TV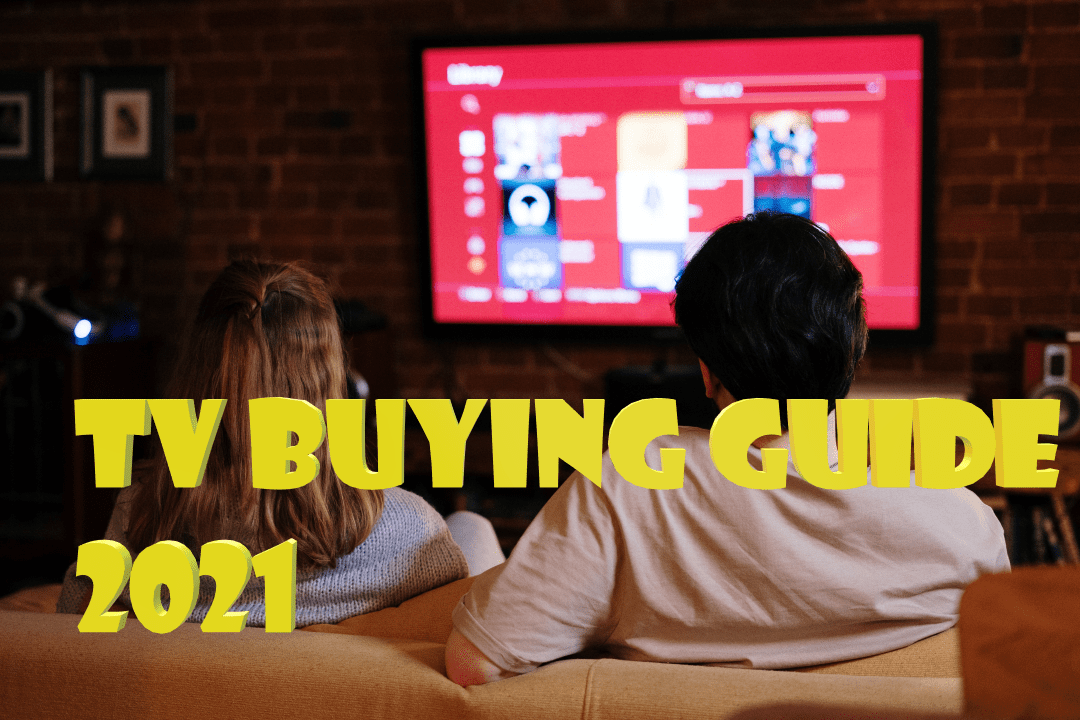 TV BUYING GUIDE | How TO FIND THE PERFECT TV ?
THINGS YOU NEED TO KNOW BEFORE BUYING A TV 
MAIN FACTORS TO CONSIDER 
SCREEN SIZE
DISPLAY TYPE
PURPOSE
BUDGET
FEATURES
BRIGHTNESS (nits)
WHICH SIZE TV SHOULD YOU BUY ?
( 32′ inch TO 85′ inch) Most people prefer sizes from 32′ TO 55′
It mainly depends on the factors: 
How close you size 
Your Hall Size 
Viewing Angle
Budget $
You may Choose the right size based on your preferences or by referring the chart shown  (for 4k tv)
| TV Screen Size | Viewing Distance for 4K |
| --- | --- |
| 40″ | 3.3 – 5 feet |
| 43″ | 3.6 – 5.4 feet |
| 50″ | 4.2 – 6.3 feet |
| 55″ | 4.6 – 6.9 feet |
| 60″ | 5 – 7.5 feet |
| 65″ | 5.4 – 8.1 feet |
          LED 
Most Common
Affordable price range
Use Edge-lit or Back-lit LED's
Suitable for normal use
         QLED 
vibrant colours
quantum dot technology
better brightness levels
medium priced
      OLED
Most expensive
very slim
Excellent contrast ratio and blacks
best for HDR contents
A higher resolution means more pixels and sharper picture quality. Currently, we don't recommend buying HD-ready smart TVs. Instead, go for at least Full-HD or 4K panels if your budget allows.
Ultra HD (4K) panels have four times the number of pixels over Full HD. Hence, the objects on the screen will appear richer and have more detail. We now also have 8K televisions, but you'd require actual 8K content to get the most out of it.
TIP : Higher resolution = Higher sharpness  and clarity . You need higher resolution as screen size increases   
Additionally, you should also check whether the TV has HDR. High Dynamic Range helps deliver more colors, more contrast levels, and also increased brightness
Other Important things to know............
REFRESH RATE : Most TV's has 60hz Refresh rate , If you are a gamer 120hz will be an excellent option .
CONNECTIVITY:  Make sure there is perfect connectivity options like HDMI , USB according to your needs. 
You should also check the availability of cool features like DOLBY VISION , VRR , etc…..
In conclusion, selecting the perfect TV for your home requires a thoughtful balance between your budget, space, technology preferences, and viewing habits. By carefully considering these factors, you can find a TV that not only fits seamlessly into your living space but also delivers an immersive and satisfying entertainment experience. Remember that the right TV can enhance your movie nights, gaming sessions, and everyday TV watching, so choose wisely and enjoy the world of entertainment at its best. Happy TV shopping!